Bridport & West Dorset Golf Club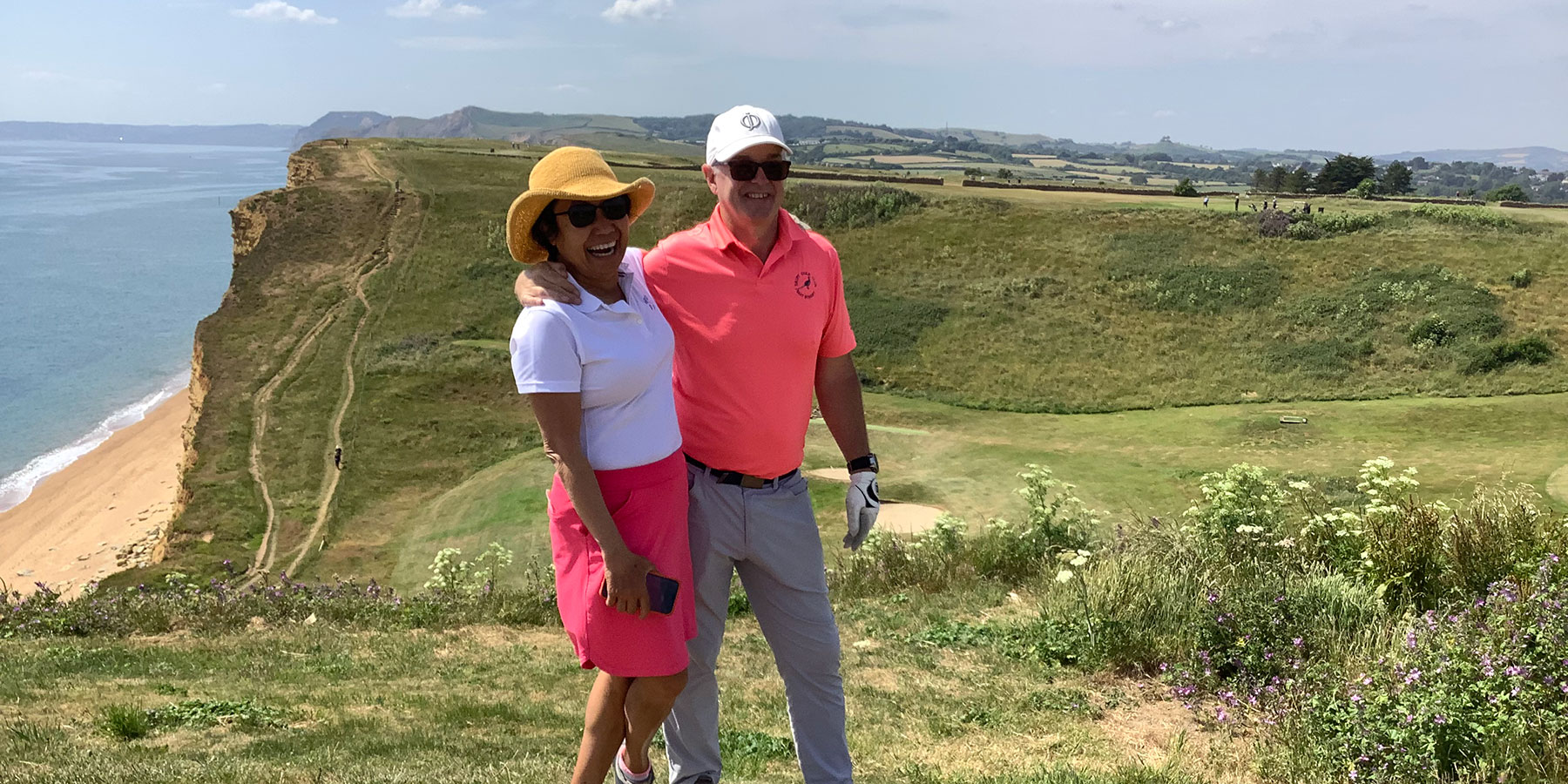 Bridport & West Dorset Golf Club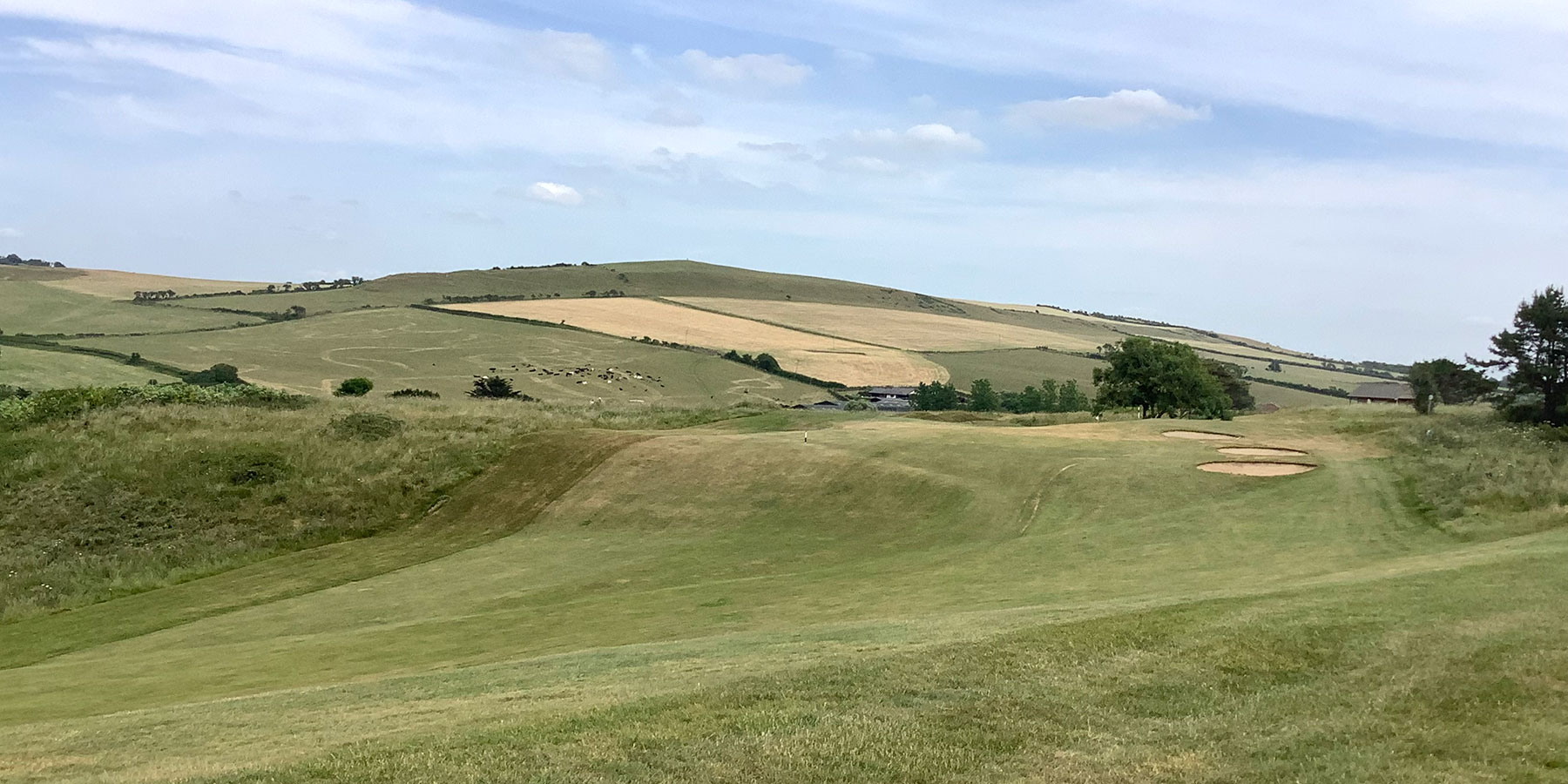 Bridport & West Dorset Golf Club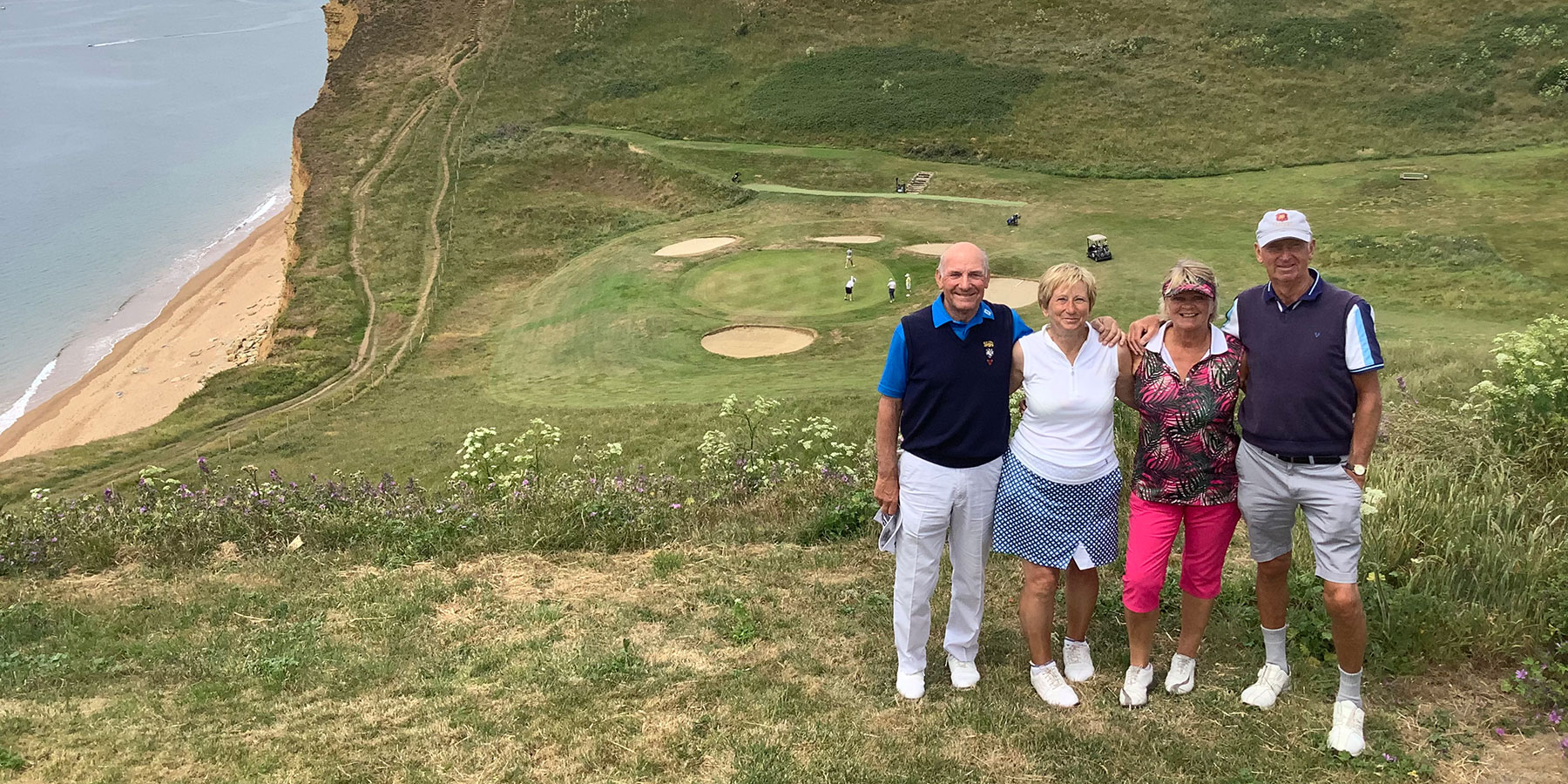 Bridport & West Dorset Golf Club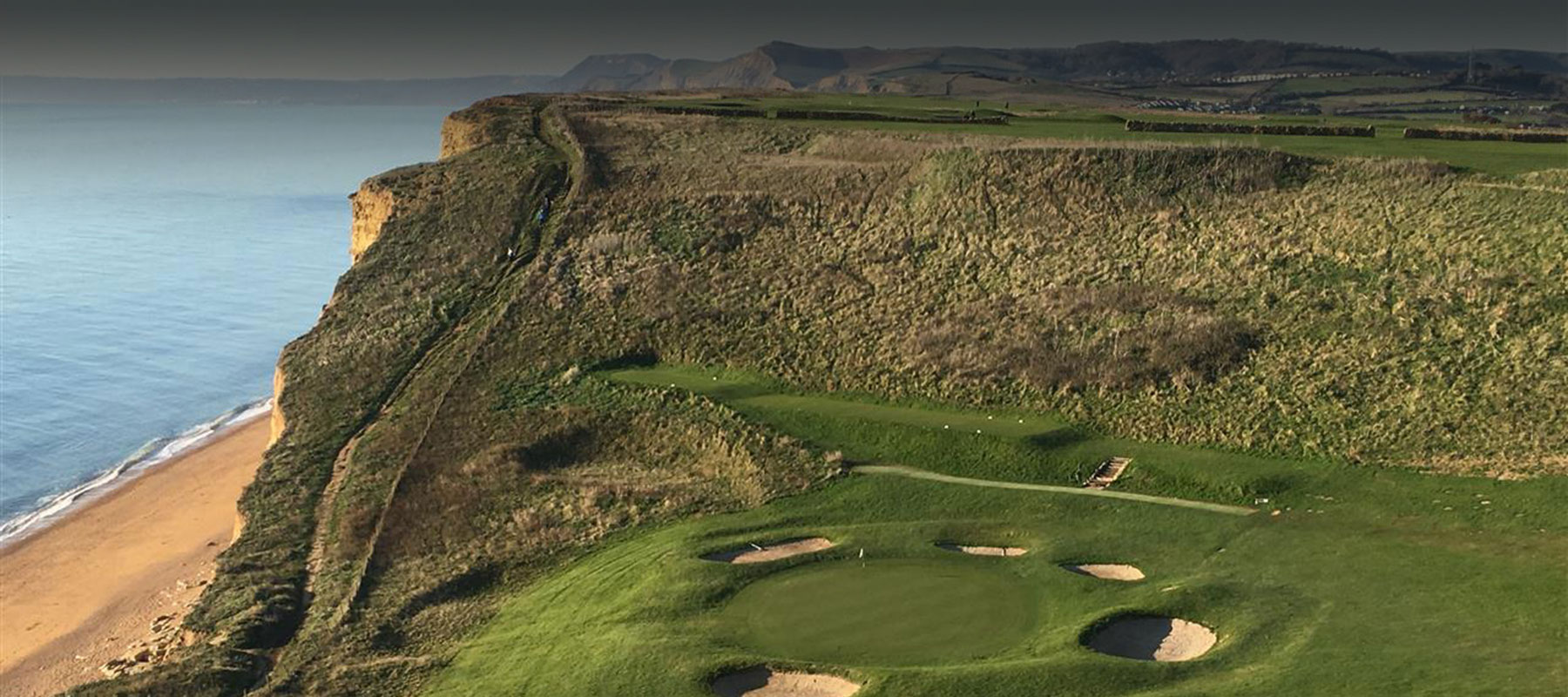 The oldest Golf Club in Dorset being founded in 1891
Whilst the Club is the oldest in Dorset being founded in 1891, its modern facilities and contemporary attitude make it very much part of the 21st century. Located on the beautiful Jurassic coastline with views stretching across lyme Bay and along the Chesil Beach to Portland, the 6213 yard course is a test for all levels of golfer. Renowned for its friendliness, the Club offers an excellent restaurant, a lounge and spikes bar, as well as a Driving Range and Putting Green.
An outstandingly beautiful vista awaits all who play the course with scenic views not only over the sea and shore, but inland to the two highest points in Dorset, Pilsdon Pen and Lewesdon Hill. The course abounds with wildlife and the singing of a skylark is a regular sound to be heard.
The signature hole, the 6th, is only 133 yards long but has a drop of over 90 feet with one commentator rating it in the top 100 holes in the world.
A dry stone wall features on four of the holes, one of which is the 371 yard 13th. The legendary Max Faulkener drove the green (365 yards at the time) in an exhibition match in 1952.
With a variable wind, changing weather and a challenging course, a round at Bridport is a test for all levels of golfer.
Course Info
| | | |
| --- | --- | --- |
| Hole | Yards | Par |
| 1 | 427 | 4 |
| 2 | 390 | 4 |
| 3 | 535 | 5 |
| 4 | 169 | 3 |
| 5 | 521 | 5 |
| 6 | 129 | 3 |
| 7 | 248 | 4 |
| 8 | 358 | 4 |
| 9 | 361 | 4 |
| | | |
| --- | --- | --- |
| Hole | Yards | Par |
| 10 | 175 | 3 |
| 11 | 396 | 4 |
| 12 | 494 | 5 |
| 13 | 374 | 4 |
| 14 | 158 | 3 |
| 15 | 443 | 4 |
| 16 | 551 | 5 |
| 17 | 349 | 4 |
| 18 | 183 | 3 |
Further Information
For further information please email: jcgolfer@sky.com
Cost per pair is £325.00
Entry into the Jurassic Golf Tournament 2022, is £162.50 per player
Book Your Place
Tournament Dates
Monday 24th June 2024 – Came Down Golf Club
Tuesday 25th June 2024 – Lyme Regis Golf Club
Wednesday 26th June 2024 – Bridport & West Dorset Golf Club